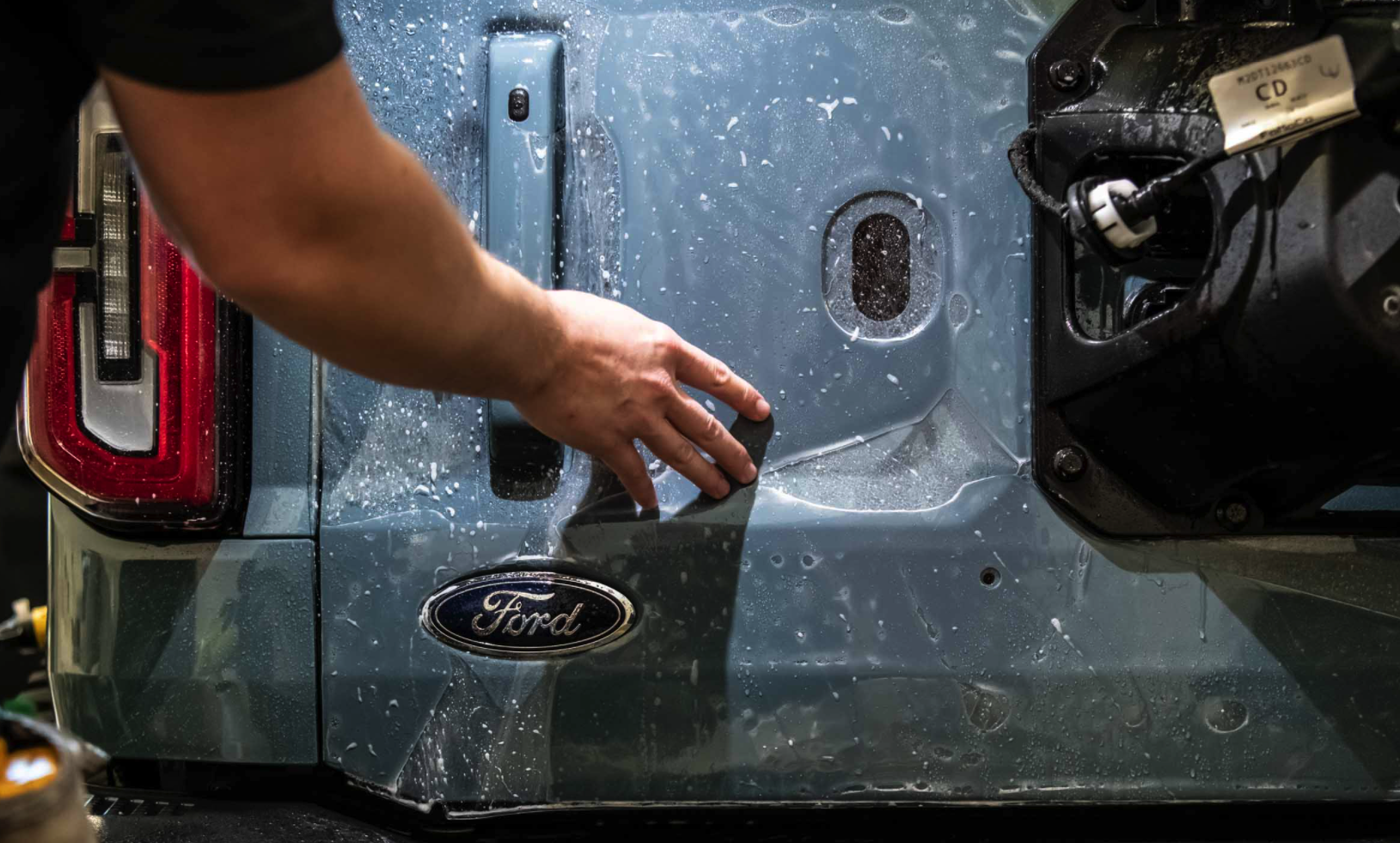 To begin searching for your paint protection kit click the seach button below. You will need to use the drop down menu and search for your exact Year, Make, Model and then you will be directed to the list of available kits for your Bronco!

We have precut paint protection kits for every painted panel on your Bronco. You choose which part of the vehicle you want to protect or go all our and protect every paint panel!
We have partial hood and fender kits for the leading edge or full hood and fenders. Other kits would include full doors, rear quarters, tailgate, grille, headlights, and more!  Protect your investment, you worked hard for that car you love!