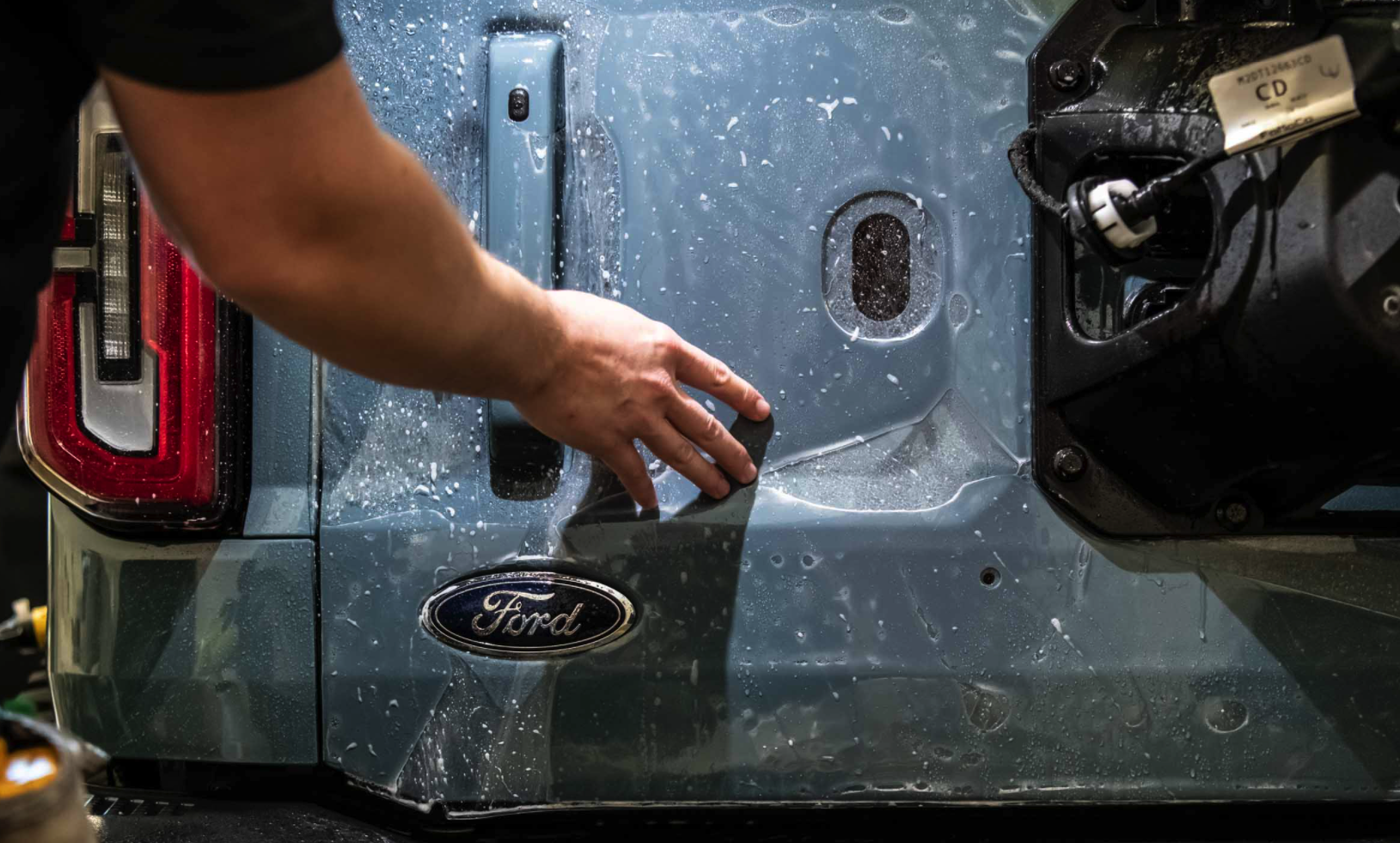 Scotchgard™ Paint Protection Film Pro Series delivers superior protection to automotive surfaces against scratches, chips and weathering. Our Pro Series film features a self-healing formula that enables minor scratches to disappear by themselves. 3M clear coat technology provides exceptional stain, weather and abrasion resistance, helping to preserve the car's showroom quality finish for years.
Virtually invisible car paint protection film that does not alter the color or design features of cars
Protects vulnerable painted areas of the vehicle from scratches, chips and stains
Self-healing technology allows minor scratches to disappear
Backed by a 10 year warranty
Exceptional clarity with good resistance to yellowing
Low orange peel provides optimal clarity, maintaining the original surface appearance
Easy to install, flexible film allows more efficient application by 3M Certified Installers
Tough, durable and maintenance free
Enhanced adhesive and clear coat performance ensure durable protection

The Highest Level of Protection
Our Scotchgard™ Paint Protection Film Pro Series offers the highest level of scratch and stain resistance, clarity and durability of any of our 3M Paint Protection Films (PPF). Its specially formulated clear coat provides outstanding clarity to preserve the color and design features of a vehicle. It's a flexible, conformable paint protection film that lasts long, even under the harshest of conditions, and it is guaranteed for 10 years of high quality performance.
We have precut paint protection kits for every painted panel on your Bronco. You choose which part of the vehicle you want to protect or go all our and protect every paint panel!
We have partial hood and fender kits for the leading edge or full hood and fenders. Other kits would include full doors, rear quarters, tailgate, grille, headlights, and more!  Protect your investment, you worked hard for that car you love!